eID
While most people have been enjoying their regained (and temporary) liberties and their holidays, national and global governments have not been idle. Many of the emergency laws introduced during the Covid-19 'pandemic' are now set in stone and have become permanent laws. This means that they can be activated quickly, and without calling for a (medical) emergency.

A year ago, many people were still walking around with their QR code to travel or gain access to certain places. That now seems completely gone, but a more definitive system has meanwhile been created. In Europe this is the European Digital Identity or eID. We already knew this was coming from Bill Gates' patents regarding ID2020. eID is a digital wallet on your smartphone that makes it possible to manage your digital identity. It allows you to store and exchange documents and legal information according to the European Union website. This eID will be introduced in 2023. The Netherlands and Canada have already conducted live tests regarding travelling this summer (similar to last year's Covid pass).

It is the beginning of a total digital control over all our actions. Participating in society will soon become impossible without this eID (which will eventually become a global ID). It's definitely the infrastructure necessary for the Mark of the Beast. You may think I'm exaggerating, but the diagram below shows which domains will eventually fall under the umbrella of the eID: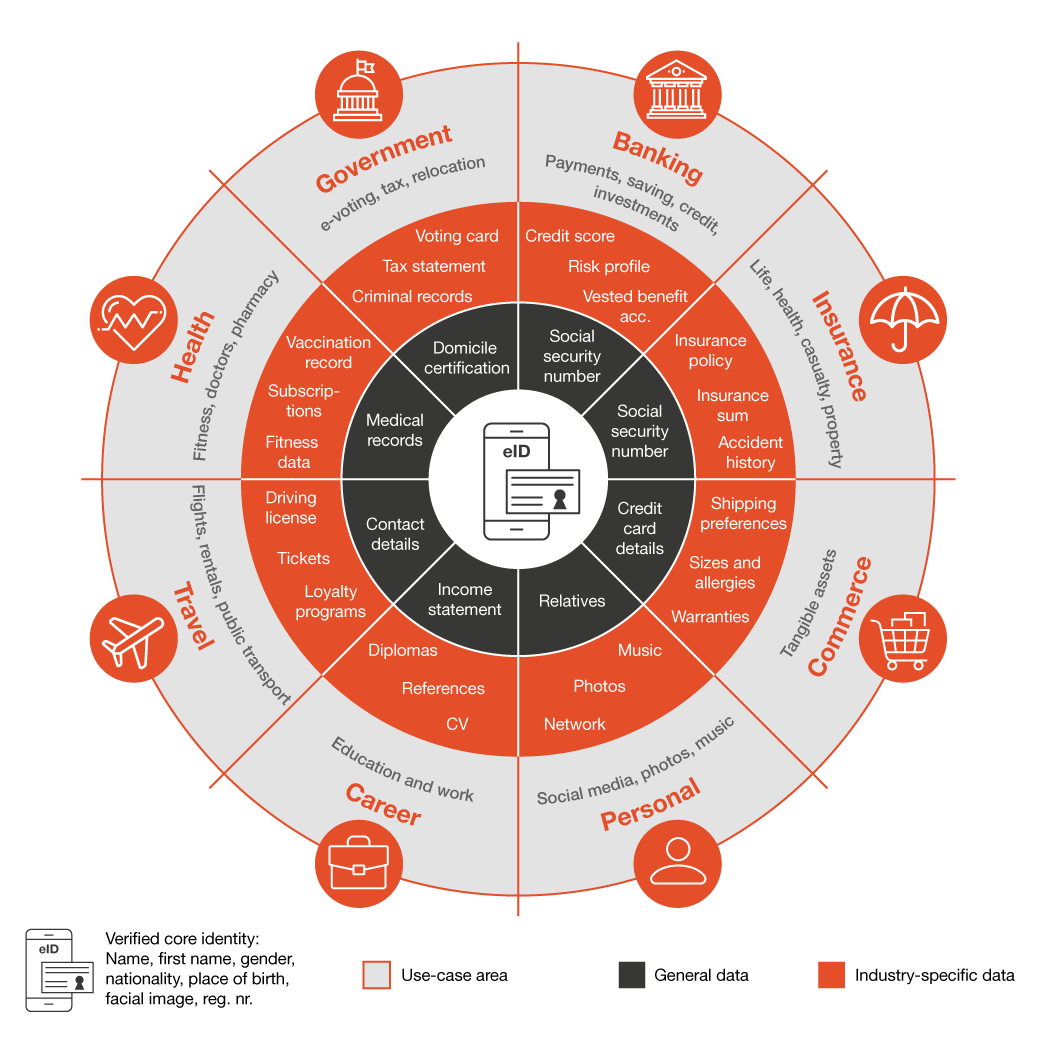 All aspects of our social life are covered by the eID. And yes, the vaccination history is in there too. What you may be missing is the CO2 budget. That will also be incorporated in this, but is already operational in other apps that are still separate. In the Netherlands, Rabobank in particular (since April 2022) shows and keeps track of the CO2 emissions in the bank app for customers who want it (it is still optional at this point). It is not a unique experiment, Triodos Bank also wants to offer this 'service' (this year). Various foreign banks and the credit card companies Mastercard and Visa are also working on similar initiatives.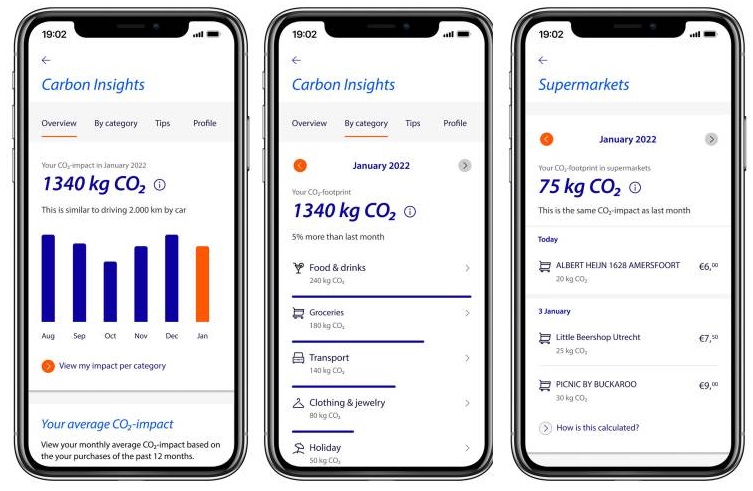 The fact that it is mainly financial institutions that are taking the lead here should set alarm bells ringing among students of Bible prophecy. The first characteristic of the mark of the beast mentioned in Revelation 13 is economic in nature.

And that no man might buy or sell, save he that had the mark, or the name of the beast, or the number of his name.
Revelation 13:17
It is also no wonder that companies and governments have done everything they can in recent years to encourage the use of the smartphone among the people as much as possible. But the patents tell us that eventually there will be an implant to enable watertight biometric authentication, and biofeedback. The Bible tells us that too!!

With autumn approaching, we can expect a new round of vaccinations, the revival of 'the pandemic', whether or not with a new variant or a completely different virus. And the climate will be used to also motivate climate lockdowns (smog etc. is an additional reason to wear masks). It will not stop, on the contrary, the infrastructure for the mark of the beast is practically ready. It won't be long before the trumpet will sound!

Look up! For your redemption draws near!

References:
European Digital Identity
Rabobank CO2 Wallet